Citizen Science Scallop Effort in Cobscook Bay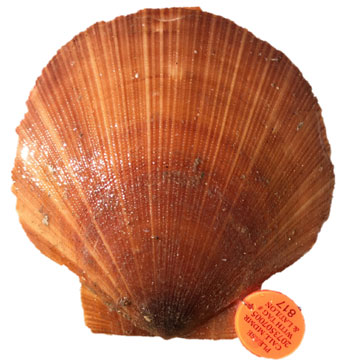 Scallop harvesters can contribute citizen science that will help the DMR better understand Maine's scallop resource.
Fishermen harvesting scallops in the Cobscook Bay area this season might come across some tagged scallops. These have been placed there by DMR scientists who will use the information harvesters provide them to help enhance stock assessment methods.
When finding a scallop with a tag attached, record your lat/long, depth of the catch, and the tag number on the scallop and contact DMR at 207-350-7005, or 207-633-9500 to provide that information. Participants will be given a DMR hat and will be placed into a drawing for the chance to WIN $100!