Unplanned Adventures, Part II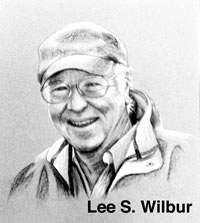 After that first and tiring day, getting head wrapped around driving again, picking up "unders" and a few shirts at Walmart, (my carry-on rucksack had consisted of laptop computer and a clean pair of jeans), we spent first night at a Best Western on Portsmouth circle in New Hampshire. I had convinced AJ to roll out early, be on the highway by at least 5:30. Kicker was, however, dungeon thick of fog. "Not to worry," I said to her. "This all should lift as soon as light breaks and perhaps get a bit of sun."
Minor problem. Hadn't bothered to check out at the forecast which apparently held not a word of sun or clearing and now I could just make out a piece of white line and tail lights 15 feet ahead. By the time we'd taken a new heading onto 495 at Massachusetts border, deterioration really settled in. Traffic, running at "mach 10" had started to slow. Semi, sitting upright, was down in the gully center strip. Wrecked vehicles suddenly appeared, all strewn in crazy directions. Some in left lane, then others in right or middle. Fender benders, strewn glass from collisions, more pileups in the gulley, more semi's and the traffic still moving at an unreckonable 35-50 mph. "This was nuts, suicidal"...Didn't dare to slow down!!! Kept going. Weaving around wrecked vehicles. Followed vehicle in front. Afraid we'd be blown onto center as well. No police cruisers around yet, accident scene was still in action. Nothing else to do but keep hammer down, stay with the flow. We were in the middle of a genuine thriller!! Hundred yards or more, clear of wrecks, pace back in the 70's, I peeled permanently engraved fingerprints off the rented Malibu's steering wheel. Tentatively breathed again. Believe me when I say there's a reason for the tag "Massachusetts Drivers." We lived it that morning.
Light was just making an appearance through the fog when we hooked next right at Worcester, heading west for "81" and New York state. Now, however, adding insult to injury, along with the dungeon fog came sporadic heavy rain showers. Eyes were doing split focus. Left focused on left tailight right focused on solid white line. Finally locked onto a semi and just rode his tail all the way to the New York border. Figured if we could keep this pace, be in Florida by nightfall or, sitting in the breakdown lane with a heart attack.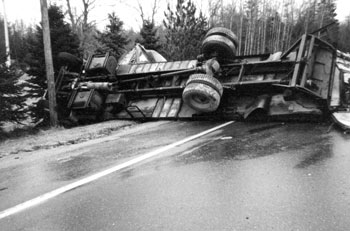 Time for coffee and breakfast around 9:30 as we pull off the road in..... and AJ finds us a small diner with great food (homemade corned beef hash!). I'm continually amazed at what she's able to do with her "smartphone". Instrument thoroughly despises me. Have trouble just making a call. We also needed some navigation help, not having taken this route for a few years and not sure of connections from 84 to 81. Got to talking with this delightful older couple at the counter (easily in their mid 80's) who were finally taking a plane to florida for the first time. She had done the driving for past ten years when husband's eyesight was failing. Pioneer spirit and determination still carries forth today.
Back on the road again. Love "Willie Nelson". Weather lifts occasionally, but still no walk in the park. In and out of more dense fog. Rain at times so brutal had to pull well into breakdown lanes to let it pass. Worried we wouldn't see a car already parked there, or they us. Been on a boat I'd have had my lifejacket on.
Twenty miles out of Harrisburg, Pennsylvania, weather finally breaks. GPS Lady on Smartphone beeps up "take next right on Route 443 " We silently thank her, imagining a bridge must be out. Gorgeous ride out through the foothills of the Appalachians , through small mountain towns, valleys, some not 75 yards wide, through hardwood forests with "straightish" two lanes and 60mph speed limits. My kind of driving. Beautiful scenery, interesting as a bonus.
Again AJ comes up with interesting accommodations outside and to south of Harrisburg. We're exhausted. My eyeballs are doing 360s. Down for quick nap, then dinner.
Next morning, decide on hearty breakfast at nearby Greek Restaurant. Excellent. Talk to the owner/maitre'd who owns more than a thick accent about directions for 15 and then to 81. Manage to get about every second or third word. Afraid I'd embarrass him with too many repeats so we headed for the car. Managed the first turn, missed the second, but by the compass we're headed southerly which was just fine. We're in no hurry. Sun is shining though wind blowing like it's practicing for a hurricane. Gettysburg, Pennsylvania sign appears. "Let's drive through!!!"
What a beautiful town. Then the battlefields. I lost it. Choked up. Scene of the last battle between North and South (I've a Northern father and Southern mother). The battlefields I'd read about. Each with monuments from simple to majestic. Remembrances to the various units who fought. Found "Little Roundtop." Stood where Joshua Chamberlain the schoolteacher "general" from Maine broke the back of a Southern attack, giving the order to charge in face of overwhelming odds and changed the course of history. Decided we'd definitely stop in the spring again and spend a few days.
That morning, stopped for gas, I'd finally found a road atlas. Backtracking a few miles, we were finally wheeling a more direct route for next two days which would come to include crawling by inches through Atlanta, Georgia on a football sunday, then another traffic jam of over 4 hours returning car to Sarasota airport. An overly eventful trip to our small winter home here in Florida.
FOOD TALK: White Pepper
Over this past year, AJ and I have been experimenting with white pepper. I'd really never used much of it in cooking, occasionally grinding some in to whatever sauce was on the menu for the evening, but never trying it as a more stand alone seasoning. I'd grind away, never considering it might be available in the ground version. Then, as I got a bit more adventurous, ideas began to flow. Chopped asparagus, string beans, halved brussel sprouts, creamed white onions all have taken on the new flavoring.
With whatever greens, and a good cooking olive oil (not extra virgin) put some olive oil in an appropriate size mixing bowl, add a pinch of salt (optional) and a pinch of the ground white pepper. Mix in the green of choice and stir well. Drop a tablespoon or better of the same oil in a hot, ovenproof frypan add the green. Saute' for just a few minutes and place in a pre-heated oven at 425 deg. As long as it takes for whichever green you've picked. Usually from 15 to 25 minutes. I did halved brussel sprouts last night and allowed them 25 min. after just browning the cut side first. Never having cared for brussels in my life, I'm now a convert. They were delicious. Beans and asparagus will take less. At Thanksgiving I added a couple of pinches to the creamed white onions and they sang as well. Happy Pan Rattling!!!
Fair Winds and Good Roads
– Lee Wilbur