Scallop Grab Blocked
by Laurie Schreiber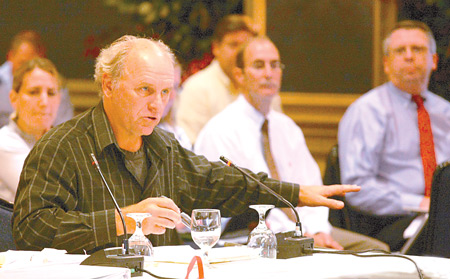 The New England Fisheries Management Council spent nearly three years to develop measures intended to address excess harvesting capacity in the largest segment of the scallop fleet while also providing vessels with more flexibility to efficiently harvest the scallop resource.
But at their Sept. 28-30 in Newport, R.I., the council decided that the potential negative impacts of the so-called "overcapacity" measures outweighed the expected cost savings, efficiency gains and conservation benefits.
The decision came during the council's deliberations over Amendment 15 to the Scallop Management Plan. The proposed amendment included measures to comply with annual catch limits, measures to address excess capacity in the limited access scallop fishery and several other more general issues.
At the start of the development of Amendment 15, in 2008, the council identified capacity reduction in the limited-access fishery as a primary issue to address.