Over A Barrel
Oil, Fish & Public Policy
by Laurie Schreiber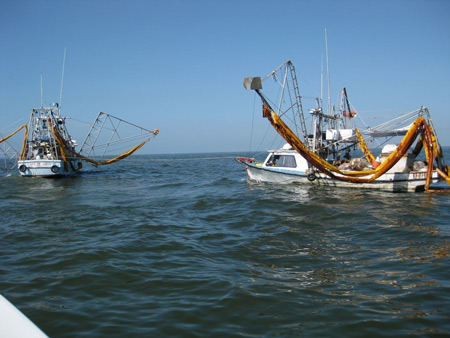 Dr. Susan Shaw, founder/ director of the Marine Environmental Research Institute in Blue Hill and a marine toxicologist, returned recently from the Gulf of Mexico where, accompanied by a crew from the London, England, newspaper The Times, she dove in the oil slick to get a first-hand look at impacts on marine life.
Shaw traveled to the gulf in late May, when she and the newspaper crew boarded a fishing boat to take them about 40 miles out to sea. Going into the slick, she said, she was immediately hit by very strong fumes. The surface of the sea was coated with broad patches of viscous brown sludge, she said. Shaw chose an area to dive a few meters into the water where the oily sludge had broken up somewhat.

"I'm one of few toxicologists who have gotten into that water," she said.