B O O K R E V I E W
Phillip Barter, Maine Master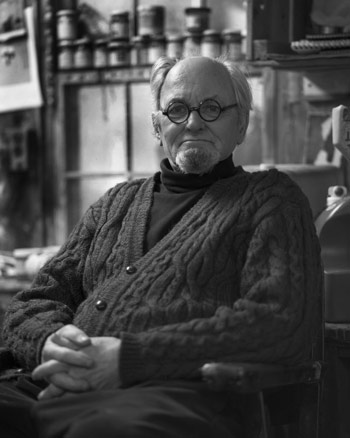 Phillip Barter: Forever Maine
by Carl Little
Marshall Wilkes, Inc.
6 Court Street
Ellsworth, Maine 04605
136 pages
www.marshallwilkes.com
Phil Barter's work is unmistakable.
An authentic Maine painter by virtue of his life-long immersion, apprenticeship and ultimate mastery of translating with paint what he sees in Maine. That mastery will be the arbiter of his legacy.
His family's 1700s roots on Barter Island off Boothbay and his continuous life on the Maine coast are the source of his saying, "I always feel trapped away from the sea." For most of his working life he has worked year round on or around the sea.
Phillip Barter: Forever Maine contains a full range of Barter's work in 126 images of his paintings. Comments from those who know Barter and his work well are blended in with Carl Little's text. The book's format is large enough to reveal details of his painter's mastery.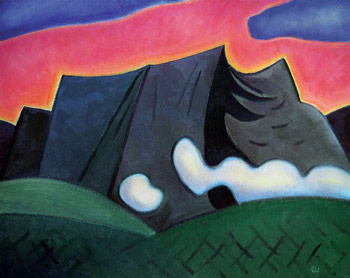 "From the very first time I saw his work, I felt Phil was a true Maine original, able to comfortably and joyously portray the hardscrabble life of rural Maine in paintings that sing with color and strong graphic design. These "narrative" works, as he calls them, are some of the most authentically brilliant Maine art ever produced." – John Ames, Gallery 68, Belfast, Maine
"Here is a man who has lived many lives, only to settle on the one best suited to his personality and panache: that of painter. Philip Barter has dug marine worms and pulled lobster traps, carpentered and clammed—and all that hard work and local knowledge has fed his sense of life lived and rendered. He appreciates an iced-in harbor beyond its picturesque possibilities, but he will paint it to a glorious turn. He is also a fool for blueberry barrens and Mount Katahdin." – Carl Little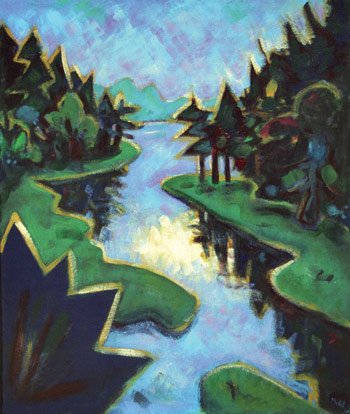 "I started going to Katahdin when I first got to Maine because of Hartley mostly. And I was so intimidated by Hartley for about fifteen to twenty years…Then one year Priscilla and I were up there, and we were going down the upper Penobscot River and I looked back and I saw this form, like an ascending bird, and I said wow. I thought, 'That's mine.' From then on, all the Katahdin paintings have that or a variation of that composition…I couldn't stop once I got going." – Barter
"Each painting has its own reality, its own life, laws, and must be true to itself alone. Reality, like time, is multidirectional, and sometimes you have to paint between the trees. Remember that the first artists, poets, and storytellers brought hope and comfort to the people." – Barter
"Nothing is less real than realism. Details are confusing. It is only by selection, by elimination, by emphasis that we get at the real meaning of things." – Georgia O'Keeffe
"Barter supported his family as a clammer and sternman; he also owned a mussel harvesting business. While working these various jobs, Barter began a prolonged immersion into art history. As someone who didn't get to museums, he relied on a large art library." – Carl Little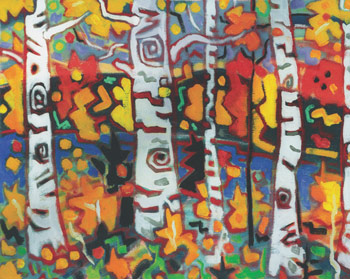 "You hope [the painting] has its own reality," he says, adding, "As long as it's true to itself, it doesn't matter how it relates to anything around it." – Barter
Barter developed a fearless approach to color. He had always embraced the expressive palette of the German Expressionists, the Fauves, van Gogh, and other daring colorists.
Now he upped the ante, becoming bolder in his choice of hues.
Barter is not just another artist. He has been committed to the Maine landscape for half a century, earning a special place along the way in the illustrious art history of his home state. If his self-proclaimed goal early in his career was to "take up where Hartley left off," he has by all accounts succeeded. Now in his late seventies, Barter is considered a master, a native son who took the art world by storm and never lwet up.