Maine Boatbuilders Show Reports Successful Transition

The 30th annual Maine Boatbuilders Show was held in a new location off Route 95 in Portland in March. Known for an eclectic mix of all kinds of boats, marine crafts and related products, that aspect made the transition to the new location. Show operators and exhibitors were surprised and pleased by the successful transition. Formerly held in a 19th century industrial waterfront building in Portland, the new location is out of downtown in a new building under one large roof.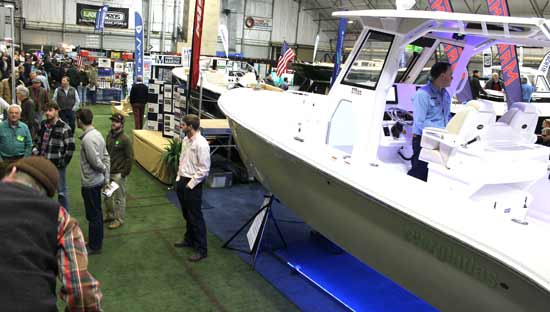 The gate figure of 5,000 over the three day weekend was very close to their 2016 number, said the show manager at Portland Yacht Services. Exhibitors covered the full range of marine industries, from boats to banks, hand built wood skiffs to production fiberglass motor yachts and on deck grills to hand made knives.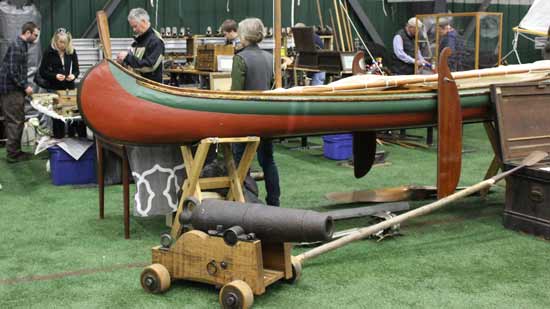 Parking was one of the biggest logistical tasks for the show's new location. The managers rented several parking lots near the show and had regular shuttle buses running. Refining parking will be a focus of plans for 2018. The Maine Boatbuilders Show has been a unique venue for Maine made marine products. The show manager said exhibitors reported selling a lot of boats.