Me and Den Go to Key West – Part I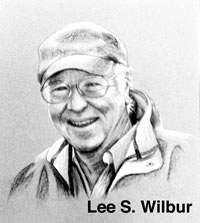 Weather was cold, wet, and nasty, that winter of 1991. Boat yards were trying to survive the government imposed "Luxury" tax and the previous "Savings and Loan"debacle led by our beloved senator from Maine. It wasn't going well. Yards were closing, especially the sailboat guys.
Along about mid-February I'd had enough. Orders were way down. One boat on the line. Most of the crew had been laid off. Six of us working including a secretary/receptionist. Down from just a year ago high of 55. Figured I'd give the pill pusher a call. Worked my way through the numbers game, punched in a doctor's code, then waited a good five minutes for Den to pick up.
"Busy for such a nasty day aren't you," I remarked.
"Dow," He retorted, "I was in the midst of telling a good joke and the lady I was telling had to tell me the latest one about Viagra. Couldn't pass that up. Sides, you haven't called since Eider duck season ….. somehow I've got a feeling this call is going to be expensive. Your midwinter calls usually are. Say, have you heard the one about..." As I cut him off.
"Look, tell me on the way to Key West."
"Key West. Key West, what do you mean Key West? What in the hell are you talking about? Key West. You know I don't like Florida. There' nothing to see but ocean and palm trees and the only music they know are Jimmy Buffet songs. What are we gonna do in Key West? Key West!!! You're out of your mind."
"Cool it will you for one minute. This is one hell of a deal. Came over the fax machine this morning."
"I don't care how good a deal it is, whether it came by fax or pigeon, I'm not going to Key West. I've heard strange things about that place. Forget it."
"Four days in Key West, four star hotel, 2 half and one full day of deepwater fishing, breakfast, with air included."
"Don't, please don't tell me any more.....someone just walked in here looking like a frozen, sleet blasted "F...in" zombie."
"Six hundred dollars. That's one two three four five six hundred dollars. Wingnut...do you hear me??? We'll never get another deal like this again."
"Oh god Lee. I can't afford that (That was a joke if I'd ever heard one) and besides these idiots probably wouldn't give me the time off."
"I'm booking us tickets for the 21st. That's a week and two days from now. Call you back with the details."
He groaned in his usual way as I hung up the phone. He'd arrange for someone to cover, then complain all the way to the airport. First cocktail the stewardess passed him, he'd forget why he couldn't go, then we'd be off to play with trouble again.
"Jus poot you bags unner de tabla senors", Manuel, the first mate, said in a way you knew he'd memorized the greeting. " Nos havva plenty water and sodas", looking us over as if there were a reason we'd be needing waters and soda. Smart that Manuel.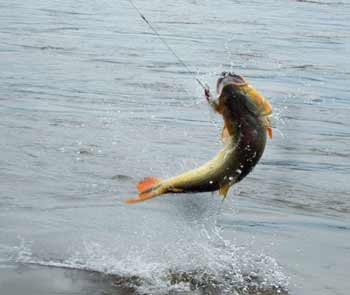 Me and Den, after delayed flights, missed connections, lost luggage, and the final screwup, arriving in Miami long after BahamaAir's last flight, had barely caught a midnight bus ride to Key West. Watch read eight A:M as we stepped aboard our assigned sportfishing boat for the day, a rather questionable 36' Hatteras of indiscernable vintage, dressed in same clothes we'd been traveling. Luggage was somewhere between Maine and Florida, though found in Alaska wouldn't have been surprised. The "four star" plan had so far been a four star disaster and by the looks of Captain Mario, his mate, and their boat "Reel Teaser" gently rocking in it's slip, it wasn't improving any too rapidly. Only good thing. No snow at Garrison Bight Marina and the day looked to be warm. Just one minor problem. We were dressed for the northeast in winter, not the subtropics.
Lucky for us, Garrison Bight, home to the large commercial sportfish fleet in Key West was just down the street from the "four star" Trinidad Inn and Motel where we'd caught about two hours sleep after getting off the bus. No restaurant. Just an all night diner nearby where we'd coffeed and had breakfast. Tube of sun crèam along with sandwiches for the day at a 7/11, we were ready to face a day on the ocean . Just another out of element couple of guys that stepped aboard the Reel Teaser that morning wearing cordurory pants and flannel shirts.
Captain Mario, intent on relating his 31 years of fishing experience in the waters off Key West was creating some doubt as to our departure time, this being one of our half day trips. Den, with a face full of yawn steps over to the old fighting chair, slips me a rueful grin, a look of "what did you get us into now, wake me when it's over" and falls fast asleep.
With the good Captain finally at the wheel, big Cummins engines rumbling, cloud of black smoke surrounding the boat, "Manwael" casts us free and we move carefully out of the basin, under the bridge, and into Garrison Bight channel. Macho Captain Mario pushes both throttles all the way down and we roared into Key West Harbor leaving anchored cruising boats rocking and rolling astern as we swept by. Hated to think of the language each morning when the local fleet makes its territorial statement.
I'd always loved Key West. Loved the funky places, end of the road real people, and the wacko bars. Loved to sit and watch the tourists from the cruise ships as they made fools of themselves with the "Duval Crawl" (Duval being the Main street in Key West) where the game is to have a drink in each bar up and down the street. Winner being the last to pass out. Town has an overshare of gays which lend quite another side to the scene. Great pleasure as well, an early morning boat ride through the busy port with it's eclectic collection of semi-derelict fleet of liveaboards off Sunset Island, scattered remains of commercial shrimp fleet, huge cruise ships, and occasional Navy vessels. Scene breathes excitement and an invitation to the unwary.
I tried a few questions on Manuel. First in broken Spanish, then in English to which his only reply was "Si bueno Senor" and would point again to the cooler full of water and soda. So, with that definitive information in hand, I stretched out on a well worn cushion covering the pilot house settee and tried catching a few minute snooze before the serious business of catching fish was upon us.
Key West Harbor is protected by the three "Samba reefs" inside of which the water, because of it's shallow depth, is a gorgeous pale turquoise. Outside the reefs, as the bottom quickly drops off, ocean becomes a deep blue and waves take on the defined pattern of ocean swells. Forecast for the day looked good. Wind 10-15 knots from the southwest, waves 2-4' in height. Perfect for trolling, so perfect I could feel a niggle scratching.
About 25 minutes later as the sound of the engines throttling down woke two northern boys, we stick our heads up to watch and listen. In a language known only to Captains and mates, decisions were made, rods baited. Outriggers were rigged along with two stern rods and another teaser rod from the bridge where a baited line would be towed on the surface to tempt a sailfish or unsuspecting Marlin. Today's chase would be King Mackeral, Mahi Mahi (Bull Dolphin), or if lucky, perhaps a Wahoo.
With all five rods rigged and ready, Manuel gestured for one of us to take the center (fixed) fighting chair through which we'd rotate whenever there was a fish on. Other would use one of the smaller, movable "Sailfish" chairs should there be more than one fish at play. General rule of thumb is to fight one fish at a time. However, Key West Sea marker buoy is a great area for schooling fish and more than the one fish in play is not uncommon.
"Is it my turn at first shot or yours?" Den said with a grin, referring to some of our sporting trips where we could wrangle for time on end about who was next up and why. Reasoning was an exercise to behold with comedic dramas taking on lengthy discussion, question totally lost in the fog of words.
"Look," I said. "I set this up. Anyone with a drop of courtesy, of which you seem to be sadly lacking, would let the host go first rod."
"Judas," Den says, "Judas, I'm not so sure the host has made things work too well so far. And in thinking about that trail of events since we left Maine, any self respecting host would let his guest take first rod. You know, kinda make amends just a tad."
"And you," I replied, "You could still be standing behind that counter at Thibideau's counting pills, lookin' forward to driving home in a blizzard tonight. I deserve at least some appreciation."
"Appreciation! What do you mean "appreciation"? Here I am dressed in winter clothes, my duffle lost somewhere in the United of States of America and it's all your fault. Therefore, you should defer to me. Might make up for this screwup. Take your medicine like a man."
"Like a man?......" and the wrangle continued with Manuel looking on. Disbelief covering his face. Understanding not a word. Capt. Mario on the bridge, oblivious to it all. Stained teak and peeling white Naugahyde fighting chair remained vacant. Fishing fools on either side, jockeying for a questionably ordained right of possession.
We trolled. Sun began to climb and with it, heat. Flannel shirts came off first. Sun cream on next. Then cords rolled up. Motion of the Hatteras in the long ocean swells and the steady rumble of the engines made for catnaps. Time rolled into an hour as Manuel kept a steady eye on the baits. We had a couple of minor hits. None serious.
"Fish!!", Capt. Mario yelled from the bridge as he swung the Teaser to port where gulls were wheeling and diving over commotion in the water.
Den, dozing in the starboard chair, leaps for the fighting chair. Gives me a "there" look.
Delicious tension starts to build as all eyes are on rod tips and Teaser's wake.
"Bang," Strike on the starboard outrigger. Manuel, quick, immediate, lifts the rod from it's socket, sets the hook, and passes it to Den..
Capt. Mario calls down, "Let it run for a minute. Keep some tension, play it easy. Probably a dolphin. Pump back, reel down. Feel it out."
Manuel and I start taking in the other lines, reeling fast as possible.
Last rod with bait still in the water and Manuel still reeling. "Wham", rod tip bends way down. Solid hit. He sets the hook. "Senor, Feesh", and motions with a nod for me to take the side chair. Communication reduced to basics.
Feels like a good size fish. First one often does. Not this one. Being as close to the boat, it's soon within range of Manuel's gaff and he pulls it aboard. Last thing we wanted was to interfere with Den's retrieve.
"Pump and reel down. Pump and reel down."
"I know that," Den rasps out, "Christ this is work. Hardest thing I've done all winter is lift pill bottles. Pump and reel my ass."
"Hang with it son," as I watch him crank.
"Good Mahi," Capt. Mario yells from the bridge as he jockeys the engines, keeping the Teaser's stern to the fish.
Den would reel. Fish could be 10 yards away, develop a new mission plan, and line would scream out again. Might not be a 90 pounder, excitement was the same.
Deep sea fishing is nothing if not a gleeful amalgam of boredom, pain, panic, work, suspense, coordination, exasperation, terror, thrill, and quite often... disappointment, rolled all together. Excluding the terror, this fish carried all of the above. He didn't grow to his size class by being stupid. No, he had the Yankee boy in the fighting chair figured out from the first pump, just waiting for a misjudged crank or slack line. He'd let Den work him into the "hope and pray" zone then take off again. Capt. Mario, realizing Den is tiring faster than the fish, turns to starboard. When Den next has it within the 10 yd zone, trying to get it within gaff range, a swell lifts the Teaser's stern. Den holds on until Manuel can see the Bull Dolphin's head. Off a swell, stern slams a roll down. Few feet of slack. Rolls up again. An "uh oh" snap and line goes dead.
Fair Winds and Good Roads
– Lee Wilbur